Car Rental is a great choice when you want to visit any place that you like or could not using public vehicles. This is also a pleasing choice when exploring destinations with various attractions, which are distant from each other such as Ho Chi Minh City, Hue, Danang, Dalat. The major advantages of renting a car include independence, convenience and flexibility as you can create your own schedule.
MyDinh Travel is a Direct Company Car Rental so you could feel secure about the quality services – price of renting car.
Call Center (24/7)
+84 164 322 9597
Ms Huyen
(Viber / Zalo)
MyDinh Trans is one of the most professional transport services company. We have a range of the largest and best quality cars for hiring in Hanoi. We always ready to serve all your own schedules with various conveniences: car for travelling, car for wedding, car for business, car for conferences and many useful services for your jouney. We are honor to provide customers with milion safe jouneys per year even the dangerous and difficult places such as: Tamdao, Moc Chau plateau, Son La plateau, Ha Giang, Lung Cu flagpole.
If you want to rent a car for travelling or your own jouney, please contact us through hotline:
Rental car for travelling
Our company provides the following rental car services:
Car rental for taking the company's employees who work at industrial (Samsung, Canon…) for domestic and foreign enterprises.
Car rental for foreigners who live and work at Vietnam.
Car rental for taking the international company's staffs who work at in Vietnam
Rental car for specialists who serve the projects
Rental car for customers who wan to move around Vietnam for a long time
Providing monthly, yearly, and long-term car rental services
Daily car rental services 
Car rental for picnic, travelling, short trips
Rental car for taking customers signing contracts with partners
Rental car for moving in City
Rental car for moving in provinces such as: Namdinh, Hanam, Hungyen, Bac Ninh, Thai Nguyen…
Wedding car rental service
Serving wedding, anniversary,..
Airport shuttle service
Providing airport shuttle service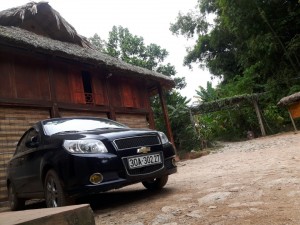 With many years in the business, our drivers know all places in the destination and they will assist you to find the shortest way to the desired places and maximize your time for your business. We understand that your business is very important and it is important for us to deliver the good and punctual limo services. Just relax in your comfortable car and prepare well for the meeting, our driver will make sure that you will arrive on time for your important meetings.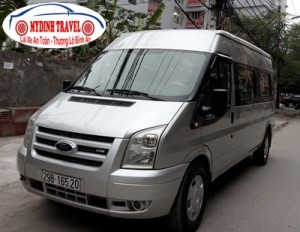 Not just limited in the city, our daily car rental services can also assist you with overland transfer for travelling or for multi-day business trip. With the offices in different cities within Vietnam, we are able to ensure that we can arrange the best car  rental services at the most competitive price.
Please contact us personally if you have any further cause for complaint about our service, this makes our services better so we can bring you the best journey as you hope.
Best Service to all customer
MYDINH TRANS COMPANY
Add:          Room 301 No.30 My Dinh –  My Dinh II – Ha Noi – Viet Nam
Tel:           (84-4) 22 388 159 / Fax: (84-4) 37 95 94 48 / Hotline: 094 852 0688
Website:  http://www.mydinhtrans.com / www.mydinhtravel.com
Email: vanphongxehanoi@gmail.com
Quý khách chưa hài lòng về dịch vụ- vui lòng liên hệ Mr Thám 0983314426 - email: vanphongxehanoi@gmail.com